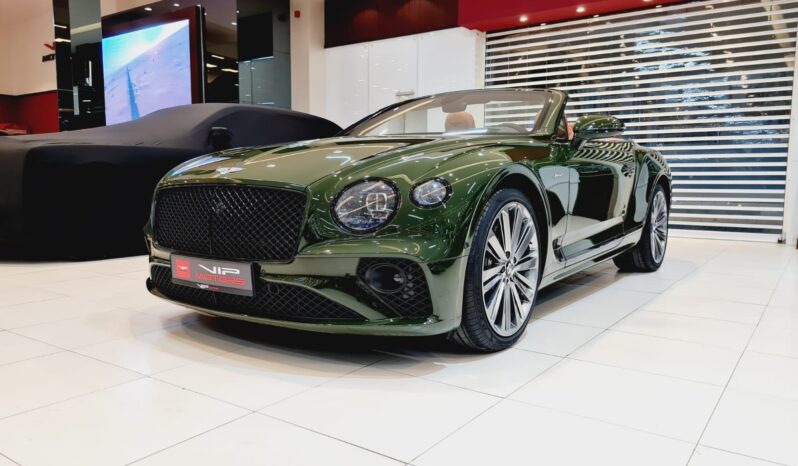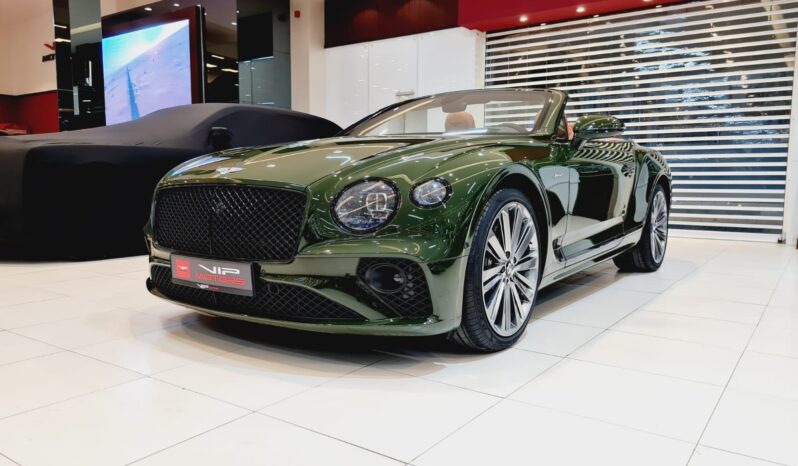 Bentley Continental GTC Speed 2022
Condition: New
Date: June 16, 2022
Location: Sheikh Zayed Road - Dubai - United Arab Emirates
Year: 2022
Type: sale

Show Number
Overview
Bentley Continental GTC Speed 2022
Meet the ultimate grand tourer focused on performance. As soon as you press the accelerator pedal for the first time, you can anticipate a burst of what feels like infinite acceleration — a tidal wave of force that can propel you up to 208 mph (335 km/h).
However, style is just as important as substance. Because of this, the Bentley Continental GT Speed has a distinctive appearance — a darker, more purposeful edge based on the smart application of lightweight, technological materials. This vehicle will amaze you in multiple ways because to its unrivalled blend of luxury and terrifying performance.
This is the most powerful production Bentley ever created, and its performance for a four-seater is really astonishing. It can accelerate from zero to sixty miles per hour in 3.5 seconds (0-100 kilometres per hour in 3.6 seconds) thanks to its 650 horsepower and 900 Newton-meters of torque.
| | |
| --- | --- |
| Mileage: | 0 |
| Energy: | Petrol |
| Gearbox: | Automatic |
| Engine Size: | 500 - 600 HP |
| Numbers of cylinders: | 12 |
| Exterior color: | GREEN |
| Weight: | 2485kg (5478.5 lbs) |
| Numbers of seats: | 4 |
| Numbers of doors: | 2 |
Accommodations
Safety Tips for Deal
Use a safe location to meet seller
Avoid cash transactions
Beware of unrealistic offers